Warning: this post is not about football; it's about Big Brother watching you.
Last night was my office Christmas party. I usually eat dinner around 4pm, so when the main course was finally served at 8:30 and dessert at 9:30, I knew I was in for a long night. It takes this particular beaver a long time to digest. To get to the point, I was up until about 3am doing just that, and in my state of gastrointestinal bliss and boredom, my penchant for IT nerd-dom took over and I decided to conduct an experiment.
It is very simple and goes like this:
Clear all cookies from my browser.
Open beaverblitz.
Re-check my cookies and see what they put on my computer.
The results were pretty astounding. 18 cookies, literally ranging from A to Z. Here are the results: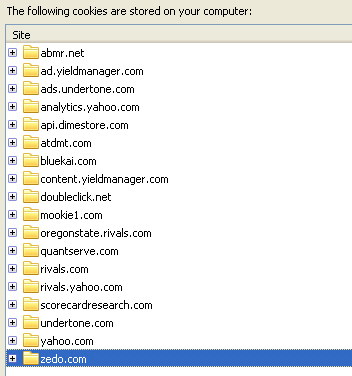 Three of them can be justified: rivals.com, oregonstate.rivals.com, and rivals.yahoo.com. That leaves 15 unexplainable cookies on my machine. I decided to take action, and I'll explain how you can do so as well, but first let me show you how many cookies are placed on your machine when you visit this site. As above, the cookies were cleared completely before visiting the site.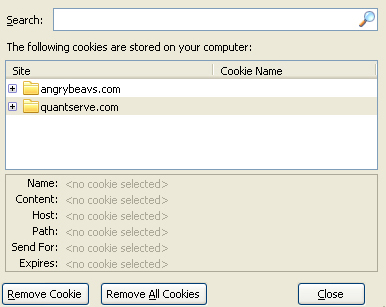 As you can see, two cookies are placed on your machine. As far as I'm concerned, that is one too many. What is quantserve? I investigated and found it's a wordpress cookie added to all blogs. That's not a good enough explanation for me, so I decided to take action again and block it.
If you, like me, find invasion of privacy offensive then follow along, and I'll tell you how to allow the bare minimum in terms of cookies. I can't explain the process for every browser. I use Firefox, so I'll explain how it's done in this software. The concept is the same across all platforms, so you'll just have to learn how to apply it to your particular browser.
At the top of the Firefox window

, on the menu bar

, click on and select
Select the panel.
Click on Remove Individual Cookies and then Remove All Cookies.
Set Firefox will: to Use custom settings for history.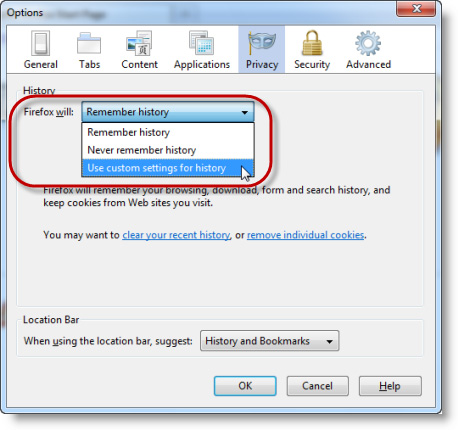 Now make sure Accept cookies from sites is NOT checked, click Exceptions.
At this point, you have blocked all cookies, and you must add (i.e. allow) access to sites of your choice. You can now add angrybeavs.com or rivals.com, and sites like quantserve can be blocked. The problem with this approach is that if you are not tech savvy you will wind up unable to login to certain sites. For example, banking sites are notorious for having a logon page (e.g. login.chase.com) and a post logon banking webpage (e.g. banking.chase.com). Both cookies must be allowed for you to access the site as normal. Again, this comes down to privacy versus your desire and ability to invest the time into locking down your browser. Ultimately that is a decision you must make, but since rivals nor anyone else is going to tell you what they're putting on your computer, and I know the truth of the matter, I figured it's my duty.
My running checklist of beaverblitz follies now includes:
Making users pay for information that is available for free hours after the fact.
Taking free recruiting videos off Youtube and charging subscribers to watch them.
Putting tracking cookies on your computer against your will.
Censorship and disbelief in critical discussion on their message boards.
Banning dissenting opinions from their message boards.
Anyway, do as you see fit, but now you can at least say your decision is informed.